Brand Experience
With four decades of experience in advertising and public relations, we know what it takes to get the job done. Whether it's creating an exciting new brand or refreshing an existing one with meaning and purpose, our track record speaks volumes about our work. But there's more…
What we do.
At Southeastern Marketing, we provide solutions with a balanced platform of advertising, public relations, digital and social media. We create cross-channel concepts and a brand strategy based on what our clients actually need - without the limitations of what a traditional agency may offer.
What we don't.
We don't take the easy way out. We weigh every option to find an effective brand initiative that engages and optimizes every opportunity. We are results driven. We don't like to lose at anything. Ever.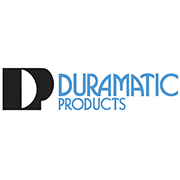 You can't really claim you provide a balanced, purpose-driven approach for clients unless you perform. We can stand alone as a PR firm, and we often do. Same with digital. And, there are clients that may come to us purely for creative and media. But, when we're at our absolute best is when we do it in the right measure of what the client actually needs to succeed.